Sign Up to Download the Investor Presentation & Receive Updates
Invest in the
Fastest Growing Segment
of the Beverage Industry
Bottled water sales have now surpassed soft drinks as the largest category of beverage sales in the United States, accounting for about 25% of the beverage market.
Premium waters have become the fastest growing segment in the bottled water sector. The Alkaline Water Co. (NASDAQ: WTER) (TSX-V: WTER) is the growth leader in this segment.

Bottled water sales are growing by about 8-10% annually over the last few years, outpacing other beverages.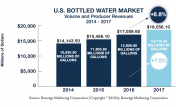 Consumer interest in "alkaline" water has been on the rise and Alkaline88® owns the category.

Major retailers, convenience stores, grocers, e-tailers carry Alkaline products, including Amazon and Walmart.

Flavored water recently launched. Hemp-derived infusions, like CBD, on the way pending regulations.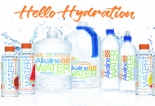 Revenue Growing at 140% CAGR
The Alkaline Water Co. (NASDAQ: WTER) (TSX-V: WTER) is a leading producer of premium bottled alkaline and infused drinking water sold under the Alkaline88® brand name. The company's proprietary electrolysis process enhances its product with trace minerals and electrolytes to produce water high in alkalinity with an 8.8-pH balance.
The recent addition of flavored water, a current expansion into the convenience store sector, and a planned introduction of hemp-infused water (pending regulatory approvals) could continue the company's growth trajectory.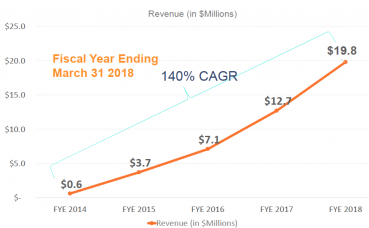 Copyright © 2018 All Rights Reserved.
Download the Investor Presentation and Receive Free Corporate Updates